The days are gone when our home used to be a place to live or a shelter against external agents. With the clock ticking fast, people's perception of their homes has been changing. These days, everybody wants a secure and perfect abode to live in, so naturally, people are willing to invest in their home's decor.
More and more people are looking to revamp their home's aesthetics to match their style statement. This makes the home decor market quite lucrative. The home decor market in the U.S. has been progressively moving up, with the market size forecast for 2023 touching the $194.92 Billion mark.
This growth prospect is what attracts new players into the industry, especially home decor direct sales companies. A lot of home decor MLM businesses have been making a difference in the decor industry using their most valued asset, the distributors.
In this blog, we are going to discuss the top MLM companies in home decor direct sales and how you can benefit from it.
Understanding How MLM Works In The Home Decor Industry
MLM, or multi-level marketing as we know, is a business model where a company usually produces consumer products. The marketing and sales, for the most part, are managed by the company's distributors. Distributors buy the products from the company at a discounted price and sell them at a premium.
Moreover, as a distributor, you can earn certain commissions both on your sales and those made by your downlines. There are special rewards for stipulated targets, which can be found in the compensation plan of the company you choose.
Talking about home decor, people are more inclined to buy a product if a personal recommendation backs it or if they can have hands-on experience. Their interest is further ignited when the recommendation of the product comes from someone who has already used it.
That is the reason we all love to read reviews before making a purchase. Home decor direct sales companies have the advantage of establishing warm relations with new clients and adding to their long-term sales.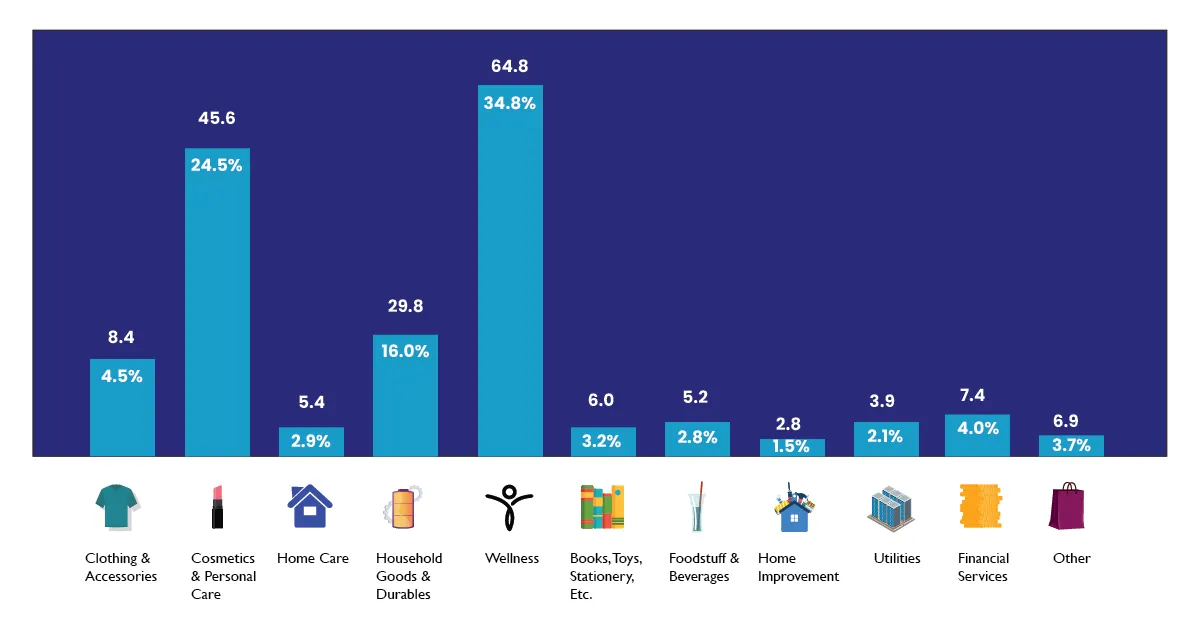 Also Read:- MLM Accounting Software: Why Does Your MLM Company Need One?
Top Direct Sales MLM Home Decor Companies in 2023
To make it easy for you to read, we have compiled the list of top home decor direct sales companies in a tabular format.
| Serial No | Company | Year | Located | Revenue 2021 (Million USD) | Revenue 2022 (Million USD) | Growth Rate |
| --- | --- | --- | --- | --- | --- | --- |
| 1 | Hycite Enterprises | 1959 | Madison, Wisconsin, U.S | 423 | 508 | 20% |
| 2 | Thirty-One Gifts | 2003 | New Albany, Ohio, U.S | 410 | 410 | 0% |
| 3 | Faberlic | 1997 | Moscow, Russia | 400 | 366 | -9% |
| 4 | PartyLite | 1909 | Norwell, Massachusetts, U.S | 173 | 173 | 0% |
| 5 | Stampin' Up! | 1988 | Riverton, Utah, U.S | 133 | 133 | 0% |
| 6 | Celebrating Home | 1996 | Marshall, Texas, U.S | 34 | 34 | 0% |
| 7 | Noonday Collection | 2010 | Austin, Texas, U.S | 17 | 17 | 0% |
| 8 | Lorraine Lea Linen | 1986 | Victoria, Australia | 16 | 16 | 0% |
| 9 | Signature Homestyles | 1971 | Itasca, Illinois, U.S | 8 | 8 | 0% |
| 10 | Gold Canyon | 1997 | Chandler, Arizona, U.S | 8 | 8 | 0% |
Factors To Consider When Selecting A Direct Sales MLM Home Decor Company
When deciding on which home decor direct sale company to join, ideally, you should consider the following factors:
📌 The Quality Of Products
Working as a distributor for a home decor direct sales company, you are constantly convincing people to buy the products. To ensure that your client relations are not ruined, you need to be sure about the products you are selling.
This is where you can do a little bit of research and check for relevant reviews about a home decor MLM firm.
📌 Know The Compensation Plan
Before you take a leap of faith, it is important that you know how you are going to make an earning with direct sales home decor. There is no better source than the company's compensation plan to know about this. See if there is a scope for growth with the company and how it rewards you when you complete certain targets.
📌 Look For Finer Details
Everything can seem fine at first glance, but as they say, the truth lies in the details. It is important that you look for details such as the level of training that the company is providing you, the resources at your disposal, and the joining fees.
When you have a good idea about the facilities that the company provides its users, you can make an informed decision.
📌 Look For Company's Performance
Statistics never lie, and it can be really helpful to enlighten you on a company's overall financial health. Almost all reputable home decor direct sales companies release their annual and quarterly revenues.
You can go through these figures to assess if the company is the right fit for you or not. A positive year-on-year growth rate is a good sign; a zero growth rate is also fine, but negative growth should raise some alarms.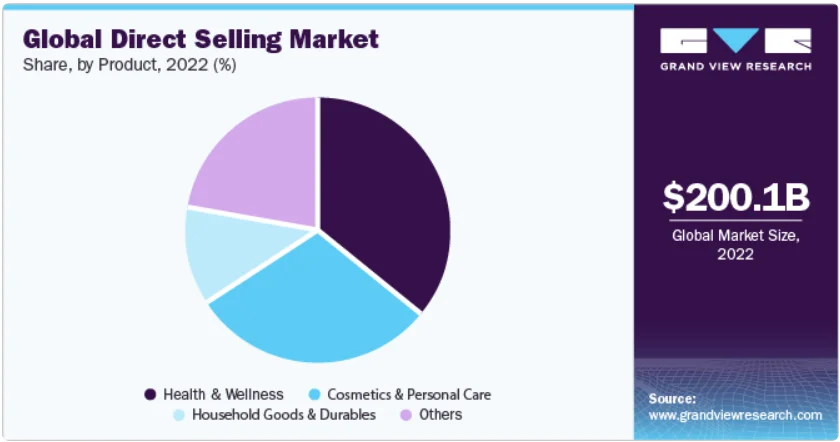 Challenges and Misconceptions In Direct Sales MLM
Owing to its complexities and intricacies, there are certain challenges you can face when working as a distributor with a home decor direct sales company. Here are some common misconceptions and challenges you are likely to face.
✪ Not A True Business
It is also a widely circulated thought among the masses that MLM is not actually a real business. While it is true that there are a lot of companies that, on the surface, look like MLM businesses, in reality, are pyramid schemes.
The best way to identify such businesses is to make sure that they are selling a tangible product and are not just focused on recruitment.
✪ Easy Way To Earn Money
If we talk about the biggest misconception people have about MLMs, it is easy money. But the truth is that since there are no barriers to entry, anyone can join as a distributor. This tough competition requires you to put in a lot of your valuable hours into the work and build a large network at the same time.
✪ Not So Competitive Pricing
The home decor direct sales companies produce products that are on a higher end of the spectrum when we talk about price. This can turn out to be a big challenge for the distributors when they convince customers to buy the product.
Also Read:- Energy Drink MLMs: Ranking The 10 Best Companies
Success Tips For Building A Home Decor MLM Business
Here are some useful tips that will help you build a better home decor business:
Choose a home direct sales company that has a good reputation in the industry.

Prepare a proper roadmap for your home decor direct sales success journey; when you have clear objectives, you are better motivated.

Establish your presence on social media and keep your audience engaged about the latest home decor products.

reate your own downline to increase your chances of getting a bigger paycheck and to manage them; having a complete MLM solution is a great idea.

Wisely manage your finances; if your expenditures are higher than your profits, then you need to make some course corrections.
Revamp your Home Decor Direct Sales business with the transformative power of Global MLM Software. 🏋️
Boost recruitment, streamline operations, and maximize revenue potential. Take your business to new heights with Global MLM Software today!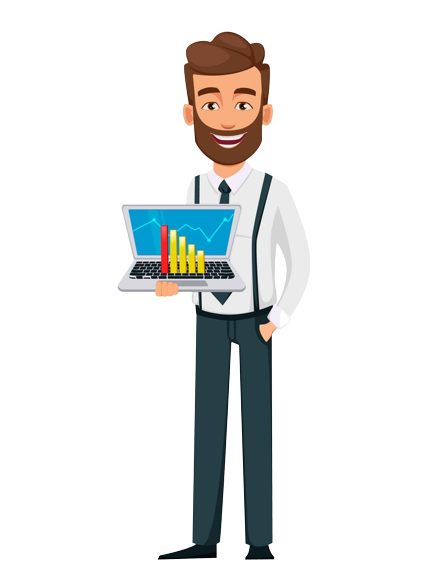 Conclusion
With a CAGR of 8.0%, home decor is surely a lucrative business when it comes to MLM. We hope our list of the top companies in the niche has helped you get an idea about the home decor direct-selling business. To stay ahead in the home decor direct sales niche, a bespoke MLM solution is a great idea. If you wish to get an integrated software solution, Global MLM Solutions is your go-to place.
FAQs
1. What type of products do home decor direct sales companies sell?
Home decor direct sales companies deal in a wide range of home improvement products, including candles, linens, kitchenware, fragrant oils, wall hangings, and various other home decoration products.
2. How do I assess the quality of products from a home decor direct sales company?
To have a better idea about the quality of products sold by a direct sales home decor, reading product reviews is the best idea. You can refer to distributor and consumer reviews if you are looking for more credible answers.
3. How can I track my commissions, sales, and downline performance as a home direct sales distributor?
An integrated MLM software solution that is tailor-made for your MLM business can streamline your business operations. This means you can track commissions, downline performance, and overall sales on the dashboard whenever you want.