In case you didn't know, the American fitness industry's revenue is expected to reach $434.74 billion by the end of 2028. The fitness industry is an umbrella term that covers fitness equipment, technology, personal training, sports, and health and wellness.
As the prospects for the fitness industry remain robust, MLM companies have been going all-in to grab a sizeable portion of the fitness industry's revenue.
MLM companies have been utilizing their potential and the vast network of distributors to sell and promote fitness products directly to prospective consumers based on their age and fitness levels.
In this article, we will look at the impact of MLM companies on the fitness sector from various perspectives. Through this analysis, we aim to clearly understand how MLM fitness companies have impacted the overall fitness company.
Understanding Multi-Level Marketing (MLM)
Multi-level marketing, colloquially known as MLM, is one of a kind business model. In this model, a vast network of company representatives promote and sell the services or products directly to the consumer. Owing to MLM's advantages, many fitness companies have been opting for it to expand their reach and sales.
Some of the prominent fitness companies that have made it big in the MLM space are
Herbalife

Forever Living

Plexus Worldwide

Isagenix

Reliv
📚Also Read- Best Weight Loss Direct Sales Company
The Rise of MLM in the Fitness Sector
The entry of MLM companies into the fitness industry can be traced back to the latter half of the 20th century. Around this time, terms like fitness and wellness were getting a grip in the minds of the masses.
As people grew more and more interested in fitness, numerous companies seized the opportunity to introduce fitness-related products and dietary supplements via the MLM business model. Herbalife, Amway, and Forever Living were among the companies that enjoyed a first-mover advantage.
❖ Factors contributing to the popularity of MLM in fitness
MLM companies emphasize personalized support to consumers. Here the distributor acts as a coach or mentor to the consumer in their fitness journey.

MLM weight loss companies help establish a sense of community among the distributors and their consumers. To attract more consumers, distributors organize group activities, thus creating a supportive environment.
❖ Comparison between traditional fitness businesses and MLM-driven fitness ventures
Traditional Fitness Business
Operates on the standard retail model

Rely on various marketing channels for sales.

Employees in this business model are paid fixed wages or salaries.
MLM Fitness Ventures
Operates via a network of independent distributors.

Heavily rely on personal connections and one-on-one interactions.

No concept of employees, but associates are called distributors who earn a commission based on their sales.
Positive Impact of MLM on the Fitness Industry
📌 Expanding market reach and brand visibility
MLM fitness companies heavily rely on their distributors or representatives to promote and sell their products. Most of the serious participants in these fitness pyramid schemes are fitness enthusiasts, naturally making them more trustworthy sellers in their social circles.
In the quest to make more sales and make more downlines, MLM companies have embraced the power of digital marketing. By leveraging the power of online networks and software solutions, MLM companies are able to reach a global audience and thus cater to a more extensive customer base.
📌 Diversifying the range of products
Fitness pyramid scheme companies offer a variety of fitness products and present themselves as an all-rounder fitness brand. MLMs quickly adapt and capitalize on fitness trends to stay relevant in the dynamic fitness landscape.
These MLM firms focus on fitness trends and custom products that are tailor-made to meet consumers' unique requirements.
📌 Encouraging fitness enthusiasts to become entrepreneurs
MLM fitness ventures are excellent business opportunities for budding entrepreneurs, especially those interested in fitness. Most of these companies offer extensive training and starter-kit material that can significantly help evolve your entrepreneurial skills.
Being part of an MLM scheme promises a lot of potential for self-growth with the distributor community. You can effortlessly connect with like-minded individuals and seek their guidance to reach greater heights.
Controversies Surrounding MLM in Fitness
🏷️ Criticisms of MLM business practices
One of the most common criticisms MLM fitness companies face is that being a fitness pyramid scheme.

MLM companies emphasize more on recruitment of new distributors rather than actually selling products.

Most of the time, distributors are forced to buy inventory and starter kits, such practices can cause financial strain on the participants.
🏷️ Potential risks for MLM participants and customers
There is a substantial financial risk for the distributors as they are required to make an initial investment to join the company. Their success hangs on the ability to recruit and make sales.

Since a vast network of distributors can exist for an MLM company, keeping the product company throughout the sales can be challenging. In more severe cases, the chances of product safety concerns can arise as well.

In the MLM business model, aggressive selling is promoted, and such a practice can strain personal relationships. This is true especially when participants feel the heat of prioritizing their business goals over genuine connections.
🏷️ Legal and regulatory challenges faced by MLM fitness companies
MLM fitness companies operating in the fitness sector may be subject to regulatory scrutiny simply because of their business model. Such investigations can result in penalties and even hamper the company's reputation.
The chances of legal action from the consumer side are high, especially for MLM weight loss companies making false claims about health benefits.
Consumer Awareness and Education
🥇 Importance of informed decision-making for consumers
Informed consumers can better evaluate the MLM product offerings and then carefully select the products that align with their fitness goals and preferences. Doing so helps them derive the most out of their purchases.

Since MLM brands have ample business opportunities, aware consumers can critically evaluate them and avoid unrealistic expectations and potential pitfalls.

An aware consumer is better able to dodge any impulsive decisions to jump into a scheme where a significant financial commitment is involved.
🥈 Educating consumers about MLM practices and potential risks
MLM companies need to clearly communicate their business structure to consumers to avoid any confusion later on.

It is crucial that such fitness companies effectively communicate the average earnings made by the participants and also caution against the idea of quick wealth with minimal effort.

Not only the details of the company's functioning are essential. MLM firms also need to educate participants about the ethical and legal boundaries within which they need to operate.
🥉 Promoting transparency and accountability in the fitness MLM sector
Transparency of product quality and safety helps build trust between the consumer and the MLM business. That is why full product descriptions, including the ingredients and allergens warning, need to be clearly communicated.

MLM companies must have a robust after-sales program with readily available customer support. This helps build trust among the customers about MLMs' commitment to customer satisfaction and accountability.

An MLM weight loss company should always adhere to ethical marketing practices and make only realistic promises. Proper value-based marketing is a sure-shot method of reinforcing the customer's trust and repeated purchases.
Future Prospects of MLM in the Fitness Industry
⚡ Predictions for the evolution of MLM fitness businesses
With the help of advanced tech and data analytics, MLM fitness companies can gather more cut-short and helpful information to devise highly-personalized fitness products and programs.

MLM fitness companies can focus on virtual coaching and training for the distributors and the customers. Specialized MLM software solutions can help them reach a global audience.

In the future, MLM companies will likely include a more holistic approach in their business instead of solely focusing on fitness. By holistic, we mean stress management, nutrition guidance, and mental well-being.
📚Also Read- Automation in Direct Selling - Is It Replacing the Human Element?
⚡ The potential impact of emerging technologies on MLM in fitness
MLM companies can include exciting technologies like VR (virtual reality) to enhance the fitness experience of their product lines and set themselves apart from traditional fitness offerings.

MLM businesses may utilize AI (artificial intelligence) driven algorithms to analyze customers' behavior and trends to create highly customized marketing strategies.

MLM fitness brands can integrate blockchain to make their business processes more transparent and secure.
⚡ Recommendations for sustainable growth and ethical practices
Continuous product innovation and research are the key to ensuring sustainable growth in the fitness space.

Strict compliance with consumer protection laws, anti-pyramid schemes, and advertising regulations can help safeguard a company's reputation in the long run.

For better sustainable growth, MLM fitness brands must invest in training and educating their human resources, i.e., distributors; it will also ensure they adhere to the business stipulated ethical practices.
Learn More: The Influence of MLM on Fitness. 🏋️
Uncover its effects and make informed decisions in the health and wellness realm.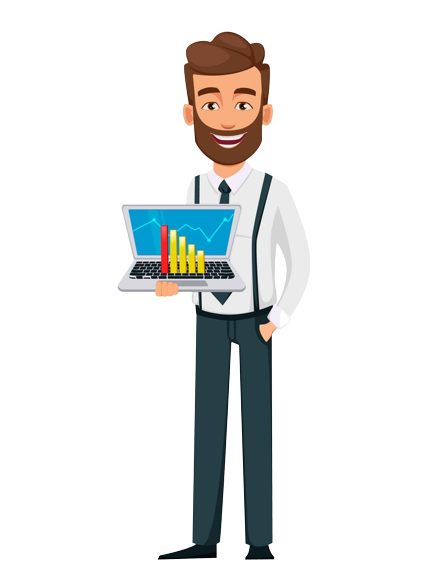 Conclusion
MLM companies' impact on the fitness industry is quite sizeable and can't be denied. The MLM fitness space has a lot of possibilities as more and more millennials move towards using fitness apps and online fitness consultants. This calls for a comprehensive outlook on the fitness industry on the part of these MLM companies for better growth prospects.
FAQs
1. What is the failure rate of MLM?
About 95% of the total participants quit the MLM schemes within the first 10 years.
2. How much is the MLM industry worth?
The worldwide network marketing business is worth around $180 Bn.
3. Does MLM have a future?
Yes, MLM fitness businesses have a substantial future prospect; all you need to ensure is to sign-up with a reliable company with a transparent compensation plan.