SourceForge in its "Spring 2022" awards recognized Global MLM Software with "Top Performer" award for its commitment to delivering high quality MLM Software.
[Miami, Florida, USA] Global MLM Software, a global leader in providing MLM Software & Direct Selling Solutions, has been recognized as a category Top Performer by SourceForge, receiving the prestigious SourceForge Spring 2022 Top Performer Award. The Global MLM Software product has been chosen by users as a quality product from over 60,000 products on SourceForge.
The SourceForge award recognizes Global MLM Software's commitment to delivering only the highest quality products that truly help to achieve business objectives. For the company, this is the second award this year, having earlier received the "Most Popular Software Winter 2022" award by Software Suggest in February.
A Global MLM Software spokesperson said, "This is a very prestigious award and a testimony to the excellent service that we provide to our valued customers".
The SourceForge Spring 2022 Top Performer Award is given only to those companies that make products with a significant amount of recent favorable user reviews that put them in the top 10th percentile of the highly reviewed products on SourceForge.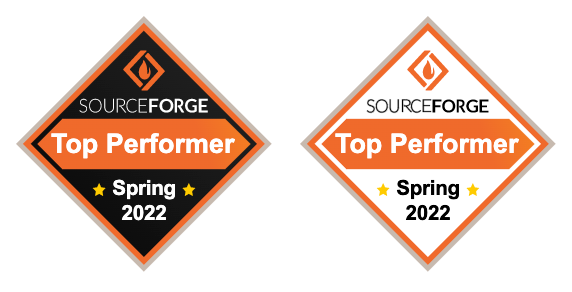 SourceForge is the world's largest software comparison directory that has almost 30 million users every month. The website features user reviews, product comparisons, software guides, and more to help businesses find effective software that matches their budget and requirement.
Multi-level marketing and direct selling solutions sector is a specialized category where Global MLM Software has earned a position of leadership. The company serves 250+ happy customers worldwide. The brand is dedicated to delivering great user experiences and end-to-end solutions that help clients achieve their marketing goals.
Global MLM Software's popularity and a Wide base of loyal customers has won it the SourceForge Spring 2022 Award
"Our team of Business Consultants and MLM Technical Experts carry a minimum experience of seven years, and have helped companies earn new contracts and grow business using Direct Selling or Multi-Level Marketing Strategies", said a brand's spokesperson.
Over the years, Global MLM Software has carved a niche for itself. When it comes to marketing software, the company is preferred by renowned global brands. This has been made possible by its team of experts who are always up-to-date with the latest technologies and trends (power of cloud, analytics, mobility and emerging technologies) that would help the clients to have an edge over their competitors. With Global MLM Software, anyone can start their business quickly with customizations – whether it is e-commerce, drop shipping, education, crypto projects, health and fitness, tours and travels, and many other industries.
SourceForge Spring 2022 Top Performer Award is proof of the love that Global MLM Software receives from its valued customers who all have given outstanding user reviews and have chosen its product over other brands.
Try MLM free or buy a package: https://www.globalmlmsolution.com/mlm-software-free-demo