Do you know what Jeff Bezos has to say about social media? If not, let's hear it out - "If you disappoint customers in the physical world, they might each tell six friends. If you make customers unhappy online, they can each tell 6,000 friends." Did you get the catch here?
Social media is not a photo or thought-sharing platform anymore. It's a medium to find, connect and build relationships with customers. Therefore, in MLM (Multi-Level Marketing) companies, having a solid social media presence is crucial for success. It's not just about creating an account and posting content. It's about how to promote your MLM business by creating personalized content that engages the target audience.
To do this, you'll require a well-planned social media strategy that can help to reach a wider audience and, ultimately, increase sales.
So, whether you're a seasoned MLM professional or just starting out, keep reading to learn how to leverage the strength of social media to grow your business. We will explore the significance of social media for MLM companies and provide tips for creating a successful social media network marketing strategy.
What is an MLM Social Media Strategy?
An effective network marketing social media strategy necessitates establishing a formidable virtual presence. It helps create an interactive and devoted following and uses social media platforms for advertising and vending goods or services.
For instance, brands enlist Instagram influencers to display products and lure in novel customers. Avon, Mary Kay, and Rodan + Fields are among the companies that have adopted this approach. They have partnered with prominent beauty bloggers and influencers to market their wares to their vast and engaged audiences.
Another approach companies use is Facebook groups to form a community of ardent brand ambassadors who share a profound passion for the company and its merchandise. LuLaRoe, a clothing MLM business, has created a substantial and lively Facebook group where its consultants can interact.
People exchange tips and guidance and market their businesses. By nurturing a feeling of camaraderie and encouragement among its consultants, LuLaRoe has fostered a robust and steadfast customer base.
Therefore, creating an online presence, a robust brand image to be precise, is what a social media strategy can help you achieve. Using various platforms, your business can be omnipresent and become a center point of the conversations.
How to Use Social Media for Network Marketing?
As an MLM business owner, merely sharing random pictures of your products or service won't benefit sales. What you need is a decisive strategy that generates leads through these platforms. Further, which strategies you need to follow is what we'll discuss in this section.
Define Your Goals
Before anything else, establishing your goals for your MLM social media strategy is essential. These goals should align with your overall business objectives.
Answer the following questions -

Are you aiming to increase brand awareness?

Do you just want to generate more leads?

Are you seeking to boost sales?

Do you want to build a community around your brand?

Do you want to recruit more distributors or team members?
Once you clearly understand your goals, you can tailor your social media approach to achieve them. Furthermore, it's possible that you may have more than one goal in your mind. The only difference it'll make is in terms of hard work and effort - both will increase as work is multiplied.
Choose the Right Social Media Platforms
Different social media platforms have diverse user demographics, and not all platforms may suit your MLM business. In particular, if your target audience is primarily older women, Facebook might be the best platform for you. On the other hand, if you're targeting a younger audience, Instagram or TikTok might be more effective. Choosing the right platform(s) to maximize your reach and engagement is critical.
However, it's worth mentioning no matter what product you've; your first action plan should always be to set up and optimize the Facebook page. Why so? Because there are 2.9 billion Facebook users , audiences fall in from every age group. Additionally, the average Facebook user clicks approximately 12 ads monthly . So, you may see, the potential isn't ignorable. But are there only these three platforms? No, there are others like -
Pinterest

LinkedIn

YouTube

Twitter
Create the most out of your MLM business with the right tools available to everyone within your venture.
You can make the most of your social media strategy with an integrated MLM software. Everything from managing digital campaigns to monitoring performance bonuses right at your fingertips.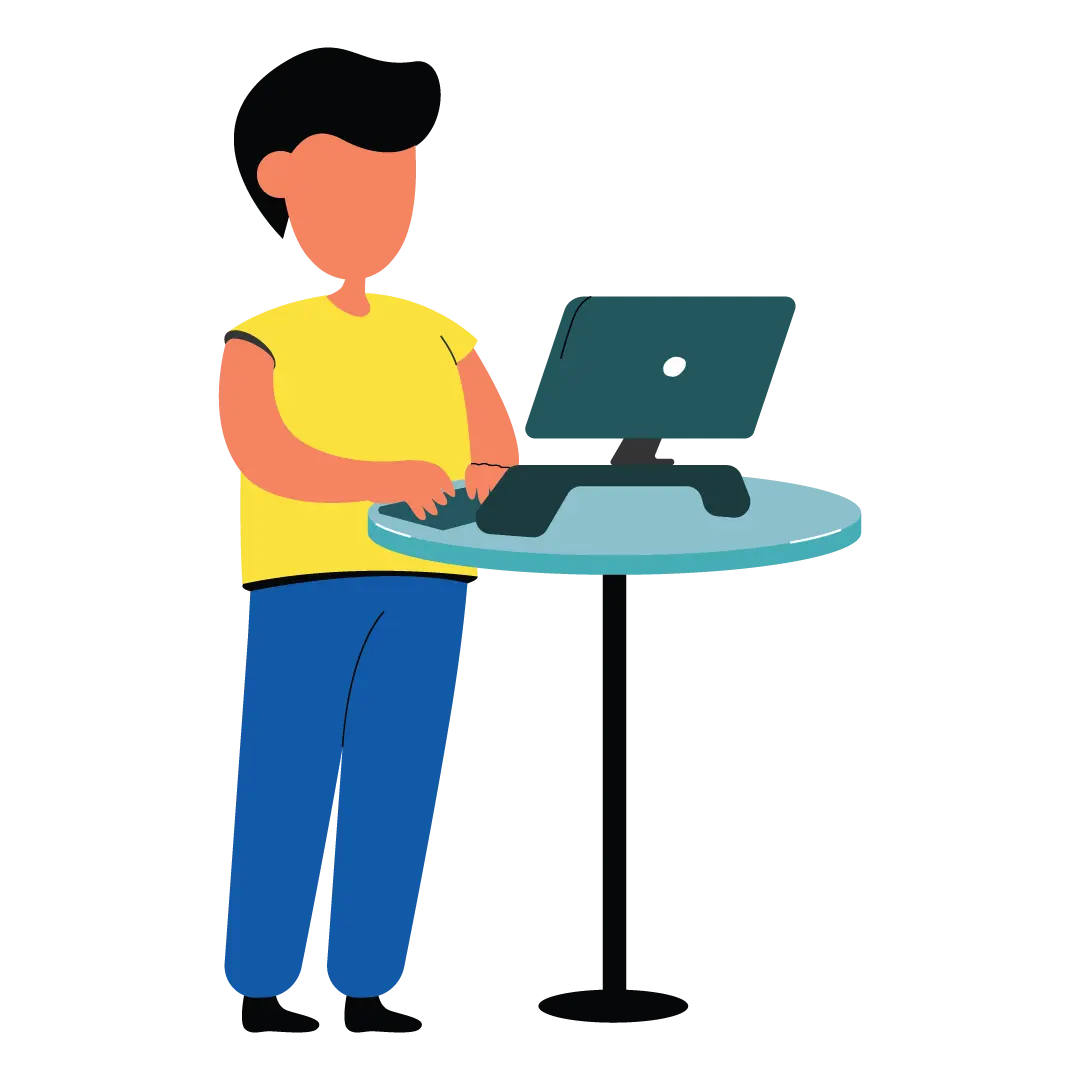 Create Engaging Content
Creating engaging content is crucial to the success of your MLM social media strategy. Tailor your content to your target audience and reflect your brand's personality. Here are a few tips for creating engaging content:
Use visuals: Humans can process visuals 60,000 times faster than texts and retain 65% more visual information than words. So, using high-quality images, videos, and infographics is wise to grab your audience's attention.

Tell a story: If you focus on Apple's strategy, you'll notice that every product they launch has a theme. They craft a story around it. Doing so aims to create a connection between your brand and the company. People connect with the stories they design and make a move by buying their products. That's what you ought to do when you create content.

Educate: Can you eat sushi every day for breakfast, lunch, and dinner? No, because you'll get fed up having the same thing, right? That's what your audience may feel if you only promote your brand in every post. Please treat them with some additional value. Share informative and educational content that your audience will find valuable. For example, you could create tutorials and how-to guides or share industry news and updates.

Utilize humor: Humor is a great way to connect with your audience and make your brand more relatable. In the past few years, using humor in marketing has increased because it's consistently driven value. 56% of advertising campaigns have used humor in their content to connect with the audience. So, understand the potential of a smile or laugh on your audience's face and be ready to use it.

Be consistent: Not a single tip will work if you miss out on this one. The way you drink and eat daily, the same way you need to post regularly. Also, let's clarify that "regularly" doesn't mean "daily." Regular posts mean you need to create a schedule - a content calendar that you need to stick to. Your consistency can be posting daily, four times a week, or just once a week. But what's important is - the streak shouldn't break. You need to follow the regime at all costs.
Don't Just Sell; Engage with Your Audience
One of the biggest mistakes MLM businesses commit on social media platforms is their singular focus on peddling their wares. While selling is undeniably critical, participating in conversations and connecting with your audience is equally vital.
Remember that social media is a conduit for fostering relationships with your prospects. This entails participating in discussions, addressing queries, and reacting to comments.
You can engage with your audience by -
Posing open-ended questions that encourage dialogue and elicit feedback.

Respond to comments and messages expediently and with alacrity.

Showcase user-generated content (UGC) from your customers to underscore their experiences with your products.

Arrange Q&A sessions or live streams where you can interact with your audience directly.

Dispense informative blog posts, tips, tricks, and other instructive content germane to your products or sector to deliver value to your audience.
Engaging with your audience can cultivate trust and engender loyalty and a community around your brand. This, in turn, can result in heightened sales and sustained success for your network marketing enterprise.
Leverage the Power of Advertising
Leveraging the omnipresent influence of social media networks can be a potent instrument to promote your network marketing venture. Social media platforms like Instagram, Facebook, and LinkedIn have many options to target your audience. You can create targeted ads based on demographics, interests, and behavior.
For instance, Facebook provides marketers with a detailed repertoire of targeting options such as geographical location, age, gender, interests, and behaviors. So, if you have a product that benefits the female gender more than the male, craft an ad targeting females.
This way, you'll reach potential customers more inclined toward your products or services. Instagram, being a subsidiary of Facebook, also proffers similar targeting options.
In addition, social media advertising can be a great tool to direct traffic to your website or landing pages, effectively increasing lead generation and boosting sales. As per Jungle Scout's report , about 31% of U.S. consumers start their product search on Facebook. Therefore, if you've listed the same product ad on Facebook, you can get a sale through that 31%.
Therefore, by utilizing the prowess of social media advertising, you can effectively magnify the impact of your social media strategy. As a result, the exponential growth of your MLM business.
Final Words
Social media network marketing has emerged as a dynamic and potent instrument for network marketers to promote their MLM businesses. Network marketers can now effectively engage with their audiences by leveraging the intricate targeting options that social media platforms offer, leading to a surge in lead generation and sales. Additionally, if you seek to unleash social media's full potential, Global MLM can provide you with valuable resources.