"Starting a company is like eating glass and staring into the abyss. You are ready to start a startup if you feel you are up for it."
What do you think about this line shared by Elon Musk? Doesn't it fit the context of the entrepreneur industry perfectly? Startups are not as easy as some people make it sound. It requires hard work and dedication, sometimes leaving you disappointed or demotivated. But as Mr. Musk said, only those who feel ready can make a startup successful.
But there should be cheat codes to succeed in an MLM startup, don't you think? Well, we've got a lot of MLM startup tips for you that'll help you from the bottom to the top. We will discuss various important aspects of an MLM startup, like how to plan the business strategy, what compensation plans to choose, and more.
MLM Startup Guide
Well, it's possible that you already know about MLM for startup because only then you're researching about laying a business plan. But a few might need to learn about this decades-old successful business model. Before we delve into the topic, let's focus briefly on MLM and its potential.
In layman's language, Multi-Level Marketing (MLM) is a business model used to make money passively and actively. In the past few years, the growth of MLM has been skyrocketing. As per Grand View Research , the MLM industry is set to reach a market size of USD 286.7 billion at a growth rate of CAGR 6.1% by 2028.
This vast growth potential is the reason why people are entering this industry at a rapid pace. Companies like Amway, Avon, Herbalife, and hundreds of others are the most successful MLM businesses.
These companies' business models and values are the differentiating factors between them and pyramid schemes. Therefore, before you set up a startup, you need to understand their strategies. You need to follow all the positives of these companies to be successful and distinguished.
Also Read: MLM vs. Pyramid Scheme Businesses: The Differences & How Do They Work?
Focus on these points to build your MLM startup:
1. Research the Market
The most crucial step in setting up a business is analyzing the market you're trying to enter. As a founder, you must deeply understand the industry and the people likely to be interested in your product or service.
Therefore, your paramount focus should be identifying the footprints of leading companies in the market. Don't think about a particular niche at this point. Only analyze the patterns and strategies big players are following. This can include identifying their business model, their marketing strategies, their management, and about their products.
2. Choose a Product
Once you've studied the market, you'll have a graph showing the saturation points of various products. Your next role will be to choose a product that's showing potential growth in the future. But what if there are multiple options for you to pick from? What will you do then?
Here comes the elimination process based on your expertise and personal interest. Suppose in the market analysis; the data shows that a health drink, a beauty product, and an oral care product have huge growth potential. Now, let's say, out of these three options, you have a deep understanding of the health drink. Therefore, you'll eliminate the other two options and choose the health drink as your product.
Start your MLM journey with confidence using our comprehensive MLM Startup Guide & Network Marketing Tips.
Embarking on an MLM business can be overwhelming, but with our all-inclusive guide and expert tips, you can navigate the process with ease and make informed decisions for long-term success.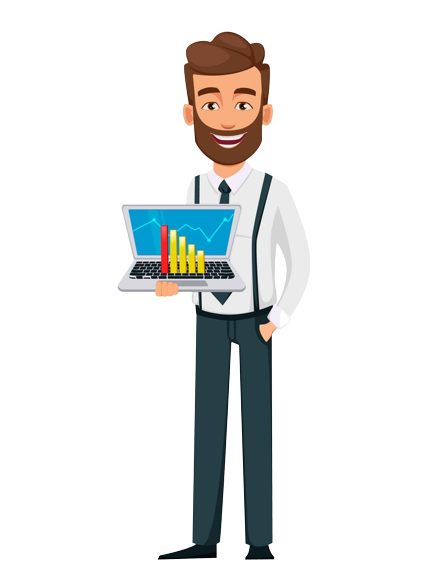 3. Select a Suitable Business Model
Picking up a viable business model is critical for your multi-level marketing (MLM) enterprise. An array of MLM compensation frameworks exists. But majorly four models are the most widely used, i.e., the binary, matrix, uni-level, and stair-step breakaway.
Binary: The binary MLM plan necessitates the creation of two lines of subordinates, whereby a distributor shall obtain commissions based on the meager sales of the weaker leg.
Matrix: The matrix plan constitutes a delimited-width strategy that only grants you a specific number of distributors at each level.
Uni-level: A uni-level plan is a boundless-width-and-depth plan where all distributors operate on the same level.
Stair-Step Breakaway: It involves the development of a team, and upon attaining a specific level, you detach from the enterprise and establish your crew.
Selecting a suitable MLM compensation plan hinges on your business goals and product. Your MLM startup must provide a compensation scheme that benefits both the company and its distributors.
Also Read: Which MLM Plan is Better for Your Networking Marketing Business?
4. Laying Out a Business Plan
Benjamin Franklin emphasized the importance of planning precisely in his words, "By failing to prepare, you're preparing to fail."
So, you can also succeed if you plan and list the business goals, objectives, and strategies. To carve out a business plan, you must set different achievable targets you want your business to hit in a particular time frame. Moreover, these targets will also include financial projections and a marketing plan.
For example, if you're planning to start an MLM business of health drinks, the first plan of action should be creating a strategy to acquire the products and hire distributors. Once that objective is complete, move to the next phase, financial projection. It may include estimated costs for equipment, rent, utilities, and supplies.
Next will be a marketing strategy, where you'll consider leveraging network marketing to build a loyal customer base. Your strategy will differ for social media, offline marketing through distributors, and marketing through seminars and events.
5. Build a Solid Team
Your startup needs dedicated, motivated people who believe in your product and vision. Also, above all, you need people who are pros of network marketing and communication, as your business will need people who can market your products and recruit more people to do the same.
There are different ways to hire the right professionals. But, the foremost thing to do is identify which positions you need to fill in your team. Once that's decided, start recruiting people based on the job profiles, skill sets, experience required, and interview performance. Also, remember to ask them questions about their motivation behind getting this job. Doing this lets you know whether they align with the same vision and goals.
MLM Startup Tips
You can effortlessly set up your business with the MLM startup guide discussed above. But it's not only about the starting; it's also about how you sustain your startup. That's why you need these best MLM tips that'll help you exponentially grow your startup into a full-fledged company.
Treat your startup as a business and not as a side hustle
There are over 120 million participants worldwide in the MLM industry, and most treat it as a side hustle. Their sole purpose is to earn a passive income without extra effort.
However, your goal should differ because you want to turn it into a business, so you better treat it as your primary business. Invest in your startup, take everything seriously, and pass on the same message to your team.
Don't Depend On Your Friends and Family
If you persistently nag your friends and family regarding your business, it can be highly vexing and burdensome for you and your loved ones. While it's good to introduce them with an offer but if they aren't up for it, you should respect their decision.
In the MLM industry, you'll often hear the advice to offer the products to your family and friends and try making them part of the network. But, here, you'll be running a real business, so it'll be helpful if you pitch the people interested in the product or services and the business opportunity.
Prefer Training Instead of Recruitment
MLM offers the advantage of attracting more business and receiving compensation for the sales they make. If you think it through, you will need more than recruiting such people to help your business in the long term. They can bring monetary benefits but can only bring more business once they are leaders.
Therefore, one of the best MLM tips is to support them at every step, celebrate their success, and give them a shoulder when things become difficult. This way, you can transform them into leaders who will know how to sell and bring in more business by expanding your network.
Also Read: How to Build A Strong Network Marketing Team?
Adapt to change
The market never stays the same, and customers' needs change with time. You and your team should always be ready to accept those changes. Learn about the market and customers' pain points and make your team aware of them. Don't provide them with a sales script. Let them explore different selling methods by understanding the customer's purchase psychology depending on the market changes.
Leverage Technology
Gone are the days when distributors had to travel places to promote the products or to recruit people. The time has changed, and most MLM companies use technology to run their business smoothly.
Therefore, you must leverage it to automate most of your business functions. The most crucial tool is robust MLM software for Startups that'll automate the business process, like tracking sales, managing inventory, and communication.
Furthermore, the rise of social media has become a boon for modern-day MLM businesses. Platforms like Instagram, Facebook, TikTok, WhatsApp, etc., offer a wide audience you can target through advertisements. Social media lets you connect with your audience without leaving your home. Moreover, these platforms account for a large portion of lead generation and sales.
Also Read: Is Automation Replacing the Human Essence in Direct Selling
Conclusion
Building an MLM startup can be a rewarding and fulfilling experience. The only requirement is to work hard, show consistent dedication, and follow the MLM startup guide we discussed previously. Moreover, you must adapt proactively to market changes and other useful tips.
Your consistent efforts, no matter how small, can help you achieve greater success. Global MLM is there to help you at every step. Whatever resources you may need, we provide it all. So, jump to our website and explore all the important aspects of MLM.
FAQs
1. How Much Money Do I Need To Invest in an MLM Startup?
The cost of starting an MLM company can vary based on your product or service. Further, factors like marketing strategy and tools you use will also influence the overall startup cost.
However, remember that every company's starter kit costs differently. So carefully research the costs before venturing into an MLM business.
2. How Can I Market My MLM Startup?
To effectively market your MLM startup the best method is to use both online and offline marketing strategies. This includes social media, email marketing, events and word-of-mouth referrals.
3. How Long Will It Take To Get Significant Results in MLM?
The timeline for seeing results in MLM can vary widely depending on factors such as your experience, network, and marketing strategy. Some people may see outcomes within a few months, while others may take longer to build momentum.