With the affiliate marketing business taking off for most commercial initiatives, multi-level marketing (MLM) trends have been picking up internationally. Today, you can observe them in various forms, offering various products for direct selling or as the supply stock for prospective members.
The party plan structure is one popular form that paves the way for high-density conversions. It substantially increases the organization's reach with only a few committed associates. In case you're wondering whether that MLM type can suit your business or if any such enterprise can make a substantial profit, then this is just the piece you need.
You'll learn all about the business model and the top 10 MLM party plan companies in 2023 by their annual revenue.
What Is a Party Plan?
A party plan is essentially a home party, where the company's sales representative uses the party business model to offer their products for sale. Under this model, anyone can host a party for the company by making an appointment with the sales rep.
The party's host invites her guests, and the sales rep demonstrates and sells the products. Most party plan companies follow the multi-level marketing business model, where the sales reps receive commissions from their personal sales and also commissions from sales of downline members in their team. The below graph shows how the top 5 party plan companies have performed for the past five years.
Women have successfully used the party plan business model to sell products to women, such as jewelry, cosmetics, kitchen utensils, wine, etc.
How Does it Work?
Since the sales rep earns the commissions through conversions, they must focus on the demonstration of each event while inviting prospective buyers or members into the organization. Therefore, it needs a more robust preparation before any stock can be put on sale. That's why it requires more planning and preparation than other MLM structures.
That's why the growth projections for party plan MLM companies are quite impressive. You can observe the figures from the graphical representation below.
Top 10 Party Plan MLMs of 2023
Now that you're aware of how party plan businesses work, here is a list of the top ten performers for 2023.
1. Vorwerk ($4.6 billion)

A German MLM company that stretches its roots way back to 1883, Vorwerk is one of the most profitable businesses in the world. It supplies kitchenware, cleaning solutions, and household appliances to millions of families throughout the world. It reported an annual revenue of more than USD 4.6 billion for 2022, maintaining a trust of more than 130 years.
Vorwerk does this by focusing on quality and innovation with its products. Thermomix and Cookidoo are a couple of successful examples. Today, it operates through over 7 million representatives in 70 countries, creating a supply chain that relies entirely on precise orders and direct selling.
2. Avon ($3.4 billion)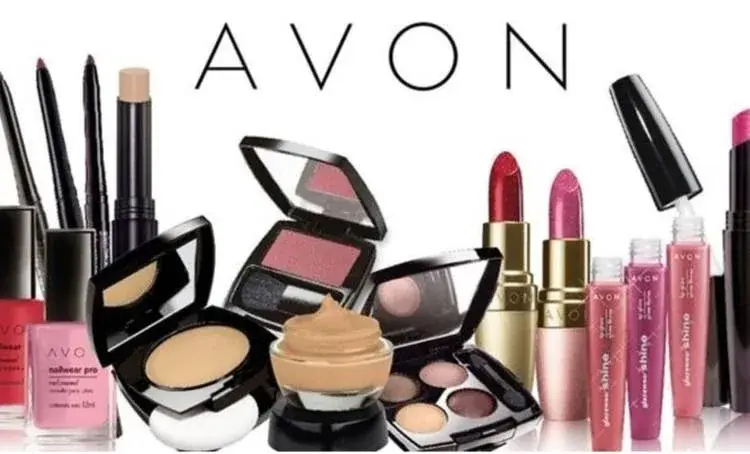 Initially starting in the US, Avon's business model of distributing cosmetic products for women quickly gained traction internationally. The company has adopted various direct-selling business models with an increasingly diversifying product range, including the home party companies trend.
As such, its revenue has been consistently high. The organization delivered cosmetics to its customers when most of the world was ravaged by the pandemic and supply chain issues. It reported an annual revenue of USD 3.4 billion in May 2022.
3. Mary Kay ($2.7 billion)
Another cosmetics-based MLM company, Mary Kay, built its reputation around its work culture of empowering women and making them independent with something they adore. As such, it was one of the top ten MLM enterprises by revenue in 2022. It maintained a stable profit margin throughout the past few years without reducing quality, research, or marketing efforts.
Mary Kay has a reliable party compensation plan. It can supply demo products to its representatives for free if they register to host a party. Successful conversions let them earn a 20% cut of all profits. That may sound less impressive than the 50% sale profits they earn through one-on-one sales, but the high conversion rates more than make up for the effort.
4. Telecom Plus ($1.3 billion)
Telecom Plus has seen soaring profits for the past three years as a significant utility company for phone and internet services. That's because more people have realized the benefits of working from home and want a more permanent solution for their jobs. With Telecom Plus, they can avail of reliable service with local support whenever needed.
An ingenious part is that it's a party plan company. It has mobile sets and Wi-Fi routers as the highest-selling stock, with more customized orders for fiber cables, satellite TV, gas, electricity, and other utilities. That way, any MLM party maximizes its profits as customers can switch only one amenity first, with larger profit margins if they prefer additional services.
5. Tupperware ($1.6 billion)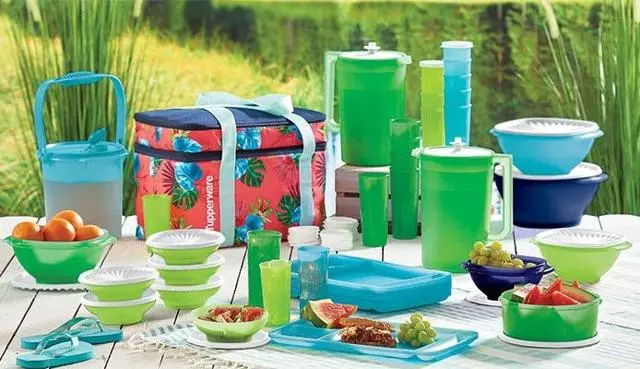 One of the most famous distributors of containers and kitchenware, Tupperware has been around since 1948. It is among the top home party companies for direct distribution for its prodcuts. The generous profit share of 25% from all sales lets the representatives register to grow the business to new heights.
Even during the hard times of the pandemic, Tupperware supplied millions of customers with precious container supplies for storing edibles. For all direct selling personnel, Tupperware offers its products at a discount for party events.
6. Oriflame ($1.26 billion)
A Swedish cosmetics company that specializes in beauty and personal care products, Oriflame reported substantial profits thanks to its recent change of tactics. It has overhauled like other party plan companies to include not only domestic but also commercial clients.
The company has an exclusive circle of employees that only limits to around 6000 globally. Yet, it focuses more on training and supply chain management to ensure that the end customer receives quality products.
7. Scentsy ($1.02 billion)
True to its name, Scentsy has created a reliable and ever-growing MLM network by applying a party plan structure. Prospective representatives only require a quick signup, and they can get a starter kit for $99 or a premium kit for $149. That grants them access to the stock and material that assists them in direct selling.
The way that Scentsy is structured, it appoints specific senior consultants who oversee the party plan initiatives. Any representatives must contact their designated senior consultant, and they can obtain the necessary resources for a party event. That oversight allows Scentsy to make the most of each event and increase efficiency by utilizing the data from each outcome.
8. Arbonne ($812 million)
With the focus on the environment growing daily, cosmetics that keep things eco-friendly are in high demand. Arbonne has risen to meet that demand and make it the method to obtain massive profits.
Thanks to its party plan system, prospective customers learn about using more sustainable products and the wide range of cosmetics Arbonne has to offer. The compensation system is also quite generous. All representatives earn 35% from direct sales with additional cash bonuses for team sales.
9. Princess House ($286 million)
Founded by Charles Collis in 1963, Princess House has delivered quality kitchenware to several households throughout North America. Its representatives often talk about the healthy work culture and how the company focuses more on delivering quality products instead of recruiting members.
While the profits for the company slightly shrank in 2022, it is still one of the top companies that use a party plan for sales. In addition, the CEO recently released a report indicating that they will add more products to their roster, increasing their profits even more in the coming years.
10. The Pampered Chef ($280 million)
It is a company that utilizes mass media like cooking shows and television programs to add weight to its party plan structure. The Pampered Chef features more than 500 items within its product range, including cookbooks and manuals that let the customers make the most of their kitchen.
When you become a representative for The Pampered Chef, you get access to a maximum of 27% commission on each sale and up to 50% discount on the product range. The unique business model ensures that the end customer is always at an advantage, with enough stock, so everyone has something to use.
Also Read : MLM Clothing Companies: A Complete Guide for Beginners
Conclusion
And that concludes our list of the top 10 MLM party plan companies of 2023. We hope you found new insights into the working of various companies and how they keep their profits substantial. For the Best Party Plan MLM software , be sure to check out Global MLM and its various features.