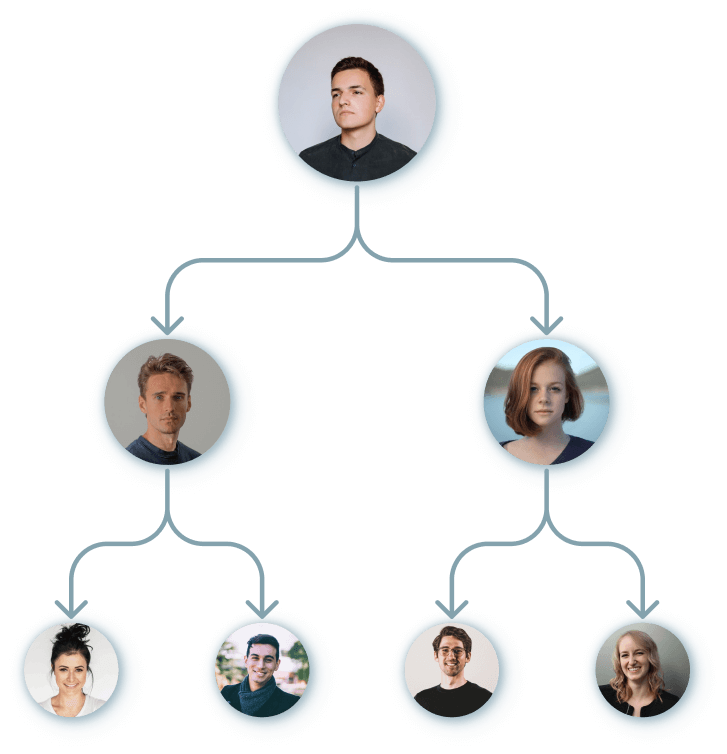 This tool will help you calculate commissions for your multi-level marketing efforts.
The commission of this plan is distributed based on matching pairs from Left leg & Right leg of a distributor. Pairs are been matched in a defined ration likewise 1:2, 2:1, 1:1, etc.
The other common commissions are on bringing no of new distributors in network, no of spills been placed in network some kind of Awards & rewards on achieving particular targets to grow the network.
Royalty commission is also a trend in Binary which is based on usually company turnover, and it's been achieved by those who plays a vital role in growth of network.