The times when a cup of coffee was the only reliable source of energy are long gone. As our lives become more fast-paced, we look for instant energy solutions to jump through the day-to-day hurdles. The demand for such drinks can be easily gauged from their ever-rising popularity.
As a matter of fact, the market size of these drinks is projected to reach a staggering $108.40 billion by 2031!
Energy drinks, too, come with their side effects and are potentially dangerous when over consumed. Many energy drink MLM companies have been working to develop safer energy drink options. In this article, we are going to learn about the top 10 energy drink MLM companies.
Energy Drink And MLMs: Understanding The Correlation
MLMs, or multi-level marketing businesses, follow a unique type of business model. Here, the products made by the company are not sold through the traditional channels but are sold through company associates. Such associates are also known as distributors who sell the products to earn a commission.
The higher the distributor sales, the more the company profits, thus better prospects of earning in the first place for you.
Talking about energy drinks, their growing popularity is what is drawing any MLM companies toward their business. Global energy drink markets are expected to grow at CAGR of 8.3% from 2023 to 2030. Making it natural for energy drink MLMs to jump on the bandwagon to secure their market share.
To keep your mind and body awake, energy drinks contain stimulants like taurine, ginseng, and caffeine. When you consume such drinks, your body's physical performance and mental alertness are much higher. With people growing more inclined towards fitness and reaching better productivity, energy drinks prove an easy energy source.
The idea is to make such drinks healthy and compatible to be included in our day-to-day lives with minimal health risks, which is what makes MLMs innovate better.
Read- Best Direct Sales Companies Selling Food and Beverages
Criteria for Selection
In preparing this exhaustive list of energy drink MLMs, our most important criterion has been to choose the most innovative and healthy energy drinks. Moreover, we have also considered the range of products and the Brand's reputation in the industry while ranking them.
Top 10 MLM Health Energy Drink Companies
Life Plus is a lifestyle-focused brand that strives to be a leader in holistic wellness. With 30+ years in the MLM business, the company has an estimated revenue of $73 million per year.
The company's flagship energy drink is Real NRG™. This drink is suitable for vegetarians and vegans alike.
Its energy drink products are a great alternative to coffee or soda. They are packed with the goodness of essential amino acids, minerals, and vitamins.
Being a distributor with Life Plus, you can earn by setting up your own Life Plus shops and selling the products at a premium to earn a profit. Other ways to earn are team-building, referrals, rewards, and bonuses.
Founded in 2009, Jenunesse is a well-known name in the health and wellness industry. The company operates on a (YES.) Youth enhancement system approach. Estimated revenues per year touch about $1.5 billion.
Nevo is the energy drink MLM's most notable drink. The healthy drink is sweetened by Stevia and is enriched with 17+ vitamins.
The energy drinks are sold in a powdered form, and the products are rich in antioxidants that help your body fight free radicals.
As a distributor for the company, you can earn a good income through product sales and building a downline network. Moreover, there are various rewards in terms of incentives and bonuses to keep you motivated.
A relatively new wellness MLM company, Rain International, was founded in 2011. The Brand uses various seeds and seed-derived nutritions in their products for a healthy you.
The Soul is the energy drink MLM flagship product; it comes with the power of cumin seed and raspberry.
The company utilizes seed oils to make its products, which have the highest value of phytonutrients, minerals, and vitamins.
Anybody who is associated with Rain International as a distributor can earn commissions through sales and recruitment. Being a distributor, you reach various ranks within the company to level up your earning potential.
An established name in MLMs with a global presence, the company's primary focus is on metabolic health. The company was founded in 2001 and has an estimated yearly revenue of $2 billion.
Energy drink MLM's flagship product is Matcha Energy. With just 20 additional calories, you can get a tremendous amount of Vitamin B.
The best part about Uniity's energy drink and related products is that they are entirely natural.
Unicity follows the traditional MLM compensation plan, wherein, as an associate, you can earn income via direct sales and by referral enrollment of new members. You can also aim to reach various levels in the company based on your performance.
Founded in 2012, Le-Vel is a remarkable health-focused company known for its unique approach to marketing. Owing to its integration of cloud-based technology for MLM software solutions in product distribution, the company makes an average annual revenue of $2 billion.
Energy drink MLM's flagship product is Pure Lifestyle Shot. Surprisingly, there are no added sugars or calories in the product, so it's super healthy to consume.
Le-Vel's Thrive Pure range of energy products is an excellent solution for you if you are looking to support your alertness and energy needs on the go.
As a distributor with Le-Vel, like any other MLM, earn a commission on the direct sales you make. You can also earn good commissions with new recruitments and sales made by your downlines.
Founded in 1997, Youngetivity is a health-centric MLM company. The Brand's mission is to promote overall longevity, wellness, and health via its healthy range of products. Estimated revenue for this energy drink MLM stands at $147.4 million.
The company's flagship product is ACT Energy, where the A.C.T™ stands for advanced cellular therapy. It contains natural ingredients that work together at the cellular level.
Youngetivity's energy drink contains various vitamins, Stevia, and ginseng, among other beneficial ingredients.
When you are registered with Youngetivity as a distributor, your primary source of earnings is the direct sales you make to your acquaintances and family members. Additionally, you can make income by inviting your friends and family members to become distributors.
As a wellness company in the MLM space, Amway needs no introduction. Founded in 1959, the company operates in over 100 countries worldwide. The estimated revenue for the company is $8.4 billion per year.
The flagship product for this energy drink MLM is its XS Energy Drink. Most people would agree that there is no comparison of this energy drink taste. You would definitely like its taste.
The energy drink offerings of Amway are free from sugars and rich in vitamin B12. Remember that these drinks are not recommended for either children or pregnant women.
As a business associate for Amway, you will be known as an "Independent Business Owner." When it comes to the compensation plan, there is ample scope to earn via sales and creating a downline network.
Vemma Nutrition company was founded in 2004 and is renowned for its energy drinks. The Brand's mission is to provide a healthy alternative to energy drinks. Estimated yearly revenue touches the $200 million mark.
The flagship product of this energy drink MLM is Verve. The healthy energizer comes with guarana and comprises about 72 calories.
The Brand offers an outstanding balance of health and energy with its range of MLM drinks. Moreover, the prices are also modest.
Working with this MLM as a distributor, either part-time or full-time, you can make a modest income. As per the compensation plan, there are two ways to do so, the first being recruitment of new members and the other being direct sales.
Founded in 2009, Xowii is a leading energy drink and supplement MLM company. The company's aim is to provide products that promote wellness, health, and better energy levels.
The Brand's top-rated flagship product is KonaRed Coffee Cherry. This energy drink has an abundance of antioxidants.
The MLM company offers products with a balance of quality, price, health, and energy.
Being Xowii's associate, you can earn commissions for the level of inventory sales you make. You can attain a commission from the sales made by your downline network.
Founded in 2009, Better Body Company specializes in wellness products. The company operates with the mission of your well-being, both healthwise and financially. The Brand's annual revenue stands at $62.9 million.
The company's flagship energy drink product is inergyPLUS. The product is all-natural, made out of 7 essential herbs and nutrients.
A great thing about this MLM company's energy drink and supplement is it doesn't contain any stimulants or caffeine.
Being associated with this MLM company brings you the opportunity to earn via bonuses and incentives. Moreover, you can earn a supplementary income via sales and building your own downline network.
A Deeper Look into MLM Compensation Plans
Compensation plans are the soul of any MLM company selling energy drinks. To match their vision, different companies employ different plans to reward their distributors. Let's try to understand what a typical plan looks like:
Usually, a compensation plan includes two significant ways to earn a living for the distributors: a commission from direct sales and another commission from downline sales. Most of the time, there are various target-based bonuses and incentives, too.
When you are part of an MLM company, your team-building efforts are exclusively awarded with recruitment bonuses. It is the downlines that give shape to the company's overall financial structure. The commission slabs also grow as you climb up the leadership levels within the ranks of the company.
How compensation plans impact distributors and their earning potential
Since a compensation plan is so central to an MLM, it has a profound impact on the associated distributors and their respective earning potential from the same.
The maximal earnings in any plan flow from recruitment, so it is natural for the distributors to recruit more and more downlines. This, in fact, can lead to a conundrum of oversaturation and fierce competition as the associates grow.

Depending on their rigidity, most energy drink MLM plans are weighed more towards incentivizing the top-tier leaders with maximum commission and rewards. This makes it hard for the new entrants to break even.

Some of the energy drink MLM plans have a system of rewarding distributors for their downline sales; this provides financial security even if you are not actively recruiting.
How compensation plans can affect product quality and company reputation
Before you sign up for any energy drink MLM, you must analyze the product quality in the light of compensation plans because:
Any MLM company selling energy drinks whose compensation plan is titled towards recruitment, you better check for the product quality. Moreover, if the product quality is subpar, in that case, the company's reputation takes a big hit. This can make adding and retaining more customers a big challenge.
How to Choose the Right MLM Energy Drink Company
We understand how important it can be to choose the right MLM drinks company to work for. When you make a decision to join energy drink MLM, it becomes crucial to look for these factors:
The appeal and quality of products marketed
It is always a good idea to evaluate the quality of the energy drinks and how effective they are. The most straightforward way to do so is to look for reviews and testimonials. If the company has a certification for its products, i.e.,e FDA approval, it is a green flag. It is vital that the product you are looking to sell has a good demand in the market.
Look for available training and support
When you are equipped with excellent learning material as you begin your entrepreneurial journey, your chances of registering an early profit skyrocket. So, it is advised that you enquire if the energy drink MLM provides training and support to new recruits.
Compliance with regulations and reputation
Associating with a badly reputed company would be the last thing you wish for when starting your MLM journey. While doing your personal research, be sure that the company complies with the required regulations. If the company has no controversial legal entanglement, consider it a green flag.
Read- 8 Essential Tips to Prepare for Success in MLM Business
Consumer Perspective: Are MLM Energy Drinks Worth It?
The consumer is the king, and there is no denying this fact. Looking from a consumer's perspective, especially Gen Z, they are fond of energy drinks. Trends highlight that consumers prefer to go for non-alcoholic energy drinks. Following the trends closely, MLMs have been leading the race to provide non-alcoholic as well as healthy energy drinks.
While many factors decide a consumer's decision to buy from an MLM company, the consumer dominantly looks for
Product quality

Promotions and incentives

Personal recommendations

Personalized recommendations
Customer positive experience
"Vemma is BY FAR the best one out there, offers both the best compensation plan and the best product"- Vemma Nutrition.Nutrition.
Customer negative experience
"DO NOT order products from Facebook sellers. It's a scam"- Le-Vel Nutrition.
Ready to energize your potential?🏋️
Explore these top MLM energy drink opportunities and make an informed choice today!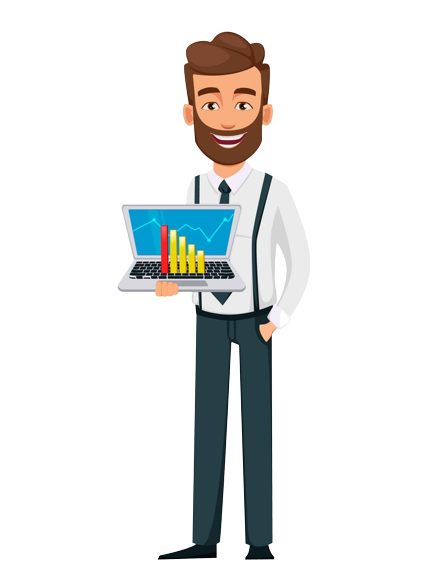 Conclusion
We hope the list of top 10 energy drink MLMs is helpful to you. We have tried to cover the essential aspects of each company so you are better placed to make an informed decision. Have you made up your mind to be a part of the MLM world? Then, opting for online MLM software is a great idea.
FAQs
1. Is the energy drink MLM business profitable?
The simple answer to this question would be it depends. The deciding factor when it comes to the energy drink MLM business is the compensation plan. So, it is always a wise idea to choose a company that offers the best ROI on your efforts.
2. Are MLM drinks safe for consumption?
MLM company selling energy drinks, which we have listed above, are all safe for your consumption. In many cases, these drinks can be beneficial for your health. The most important thing to keep in mind while assessing the safety of these drinks is the quantity of intake, so be mindful of that.
3. Is joining the energy drink MLM company a good idea in the long run?
Joining an MLM company can be a good source of supplemental income. But when talking about considering MLM as a long-term career, it is essential to choose a reliable company. Go for a trusted company that offers the most suitable compensation plan.